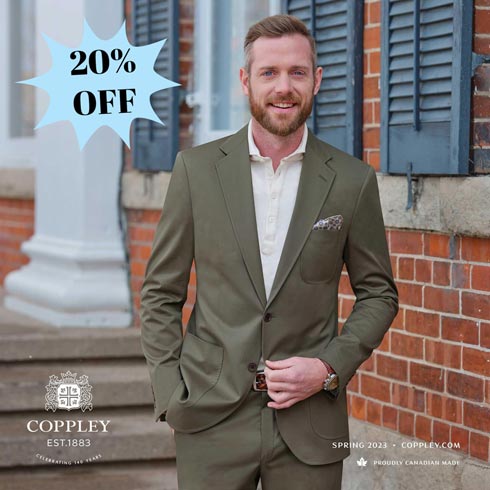 Outlooks has teamed with one of our favourite suit makers to offer a great sale on made to measure, Coppley is a Canadian based company that was established in 1883 and we love the quality if offers at reasonable price.
And now for 10 days, we can offer you made to measure suits and sportscoats at 20% off. That is a significant savings, so if you're in the market, now is the time to buy.
Coppley Made to Measure Sale
April 12- April 22
Book your appointment today to work with our tailor and consultants to design your unique garment, one made just for you.
Over 400 of the finest fabrics and fine details to choose from.
Book online or call 250-384-2848.
Please note sale is available at the downtown Victoria location only.