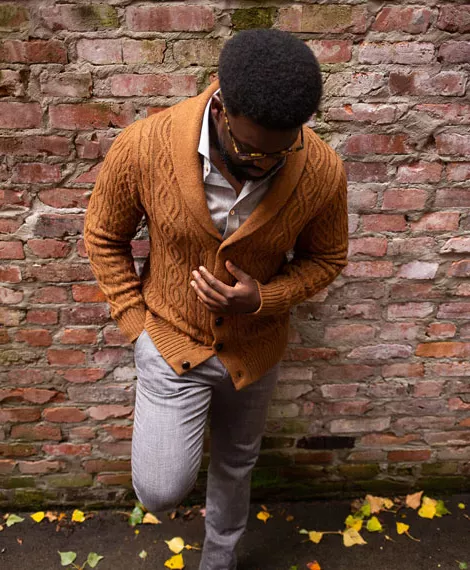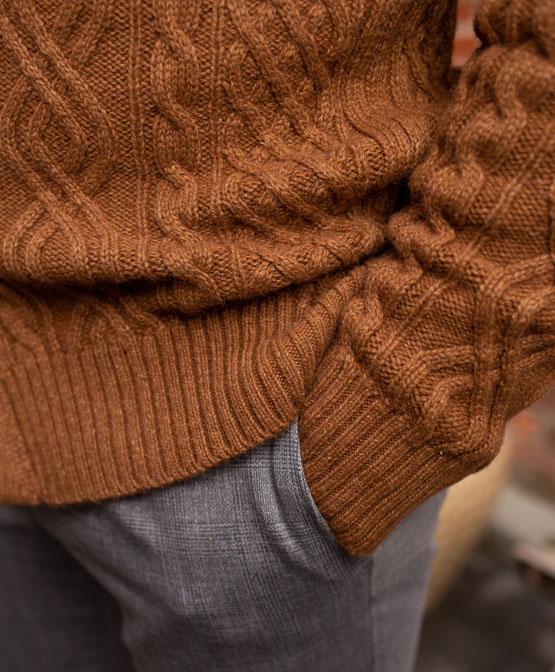 Fall is all about beautiful textures and patterns.
Try a Benson cardigan in burnt orange

$275

Wear it over made in Italy, ridiculously comfortable, patterned pants by Mason's

$295

.
And you'll find this flannel shirt by the historic Swedish maker Stenstrom's extremely soft and comfortable

$255
Look 1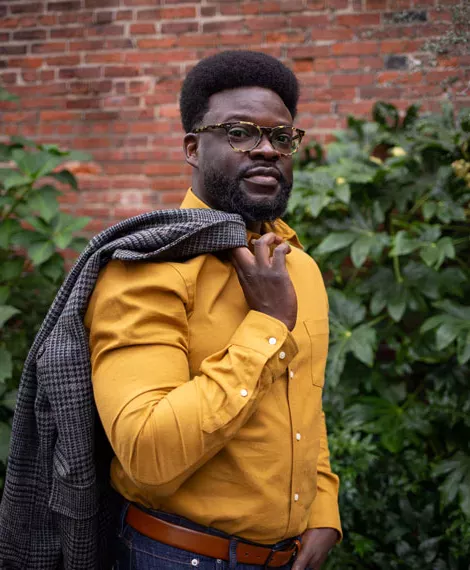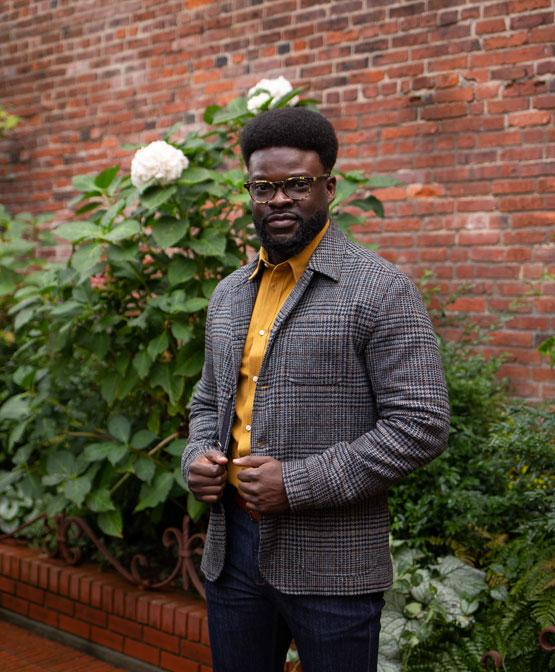 This season choose a bright colour and a fun pattern
Select a fun flannel shirt by Vancouver brand National Standards

$119

Pair it with jeans by BC brand, Duer

$145

Then top it off with this patterned shirt jacket by English maker, Oliver Spencer

$675
Look 2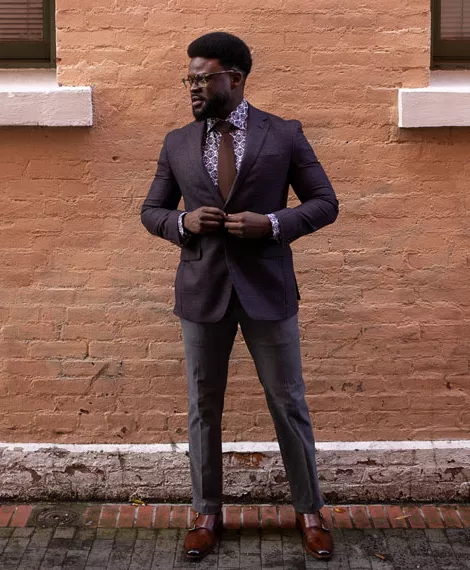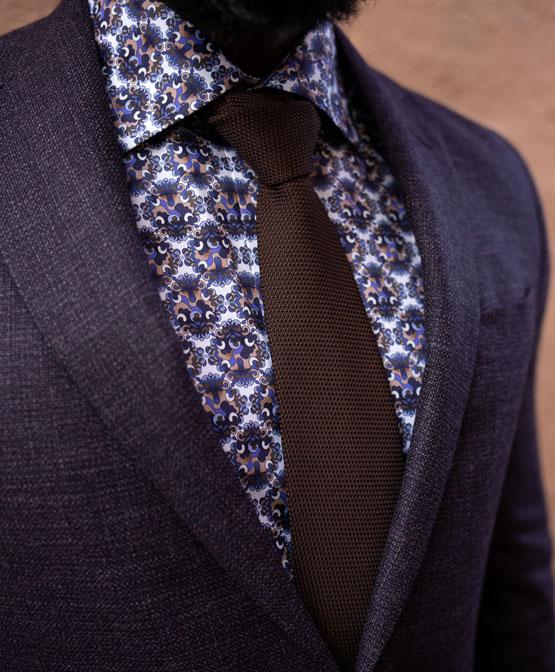 Dress it up or dress it down.
Choose an extremely wearable custom sport coat by Canadian maker Coppley

$795

Wear it over a bold print by Eton, another great Swedish shirt maker

$255

Pair it with fine check jean cut pant by Brax from Germany

$278

Then select a tie by Drake's, the makers of the finest ties in the world

$145
Look 3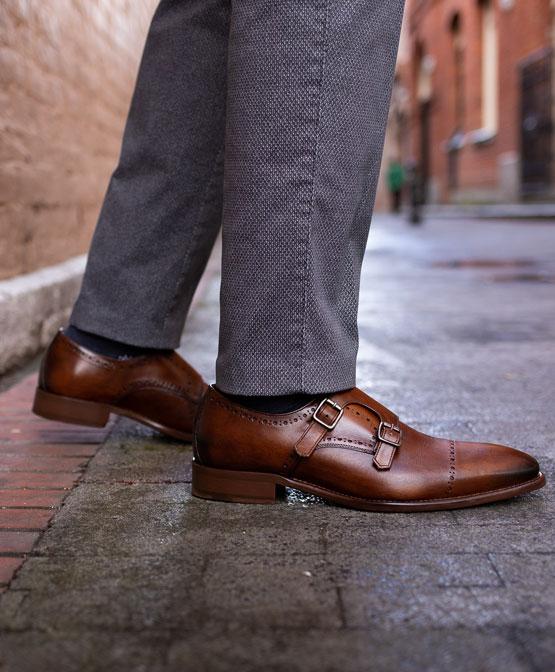 Great with a suit, but equally impressive with jeans
These Monk Strap shoes are an alternative to lace-ups - the straps makes it easy to adapt when you are going for a more casual look. Made in Italy, by Johnston & Murphy

$375

Add a peep of fun with socks by Italy's Marcoliani

$28
Look 4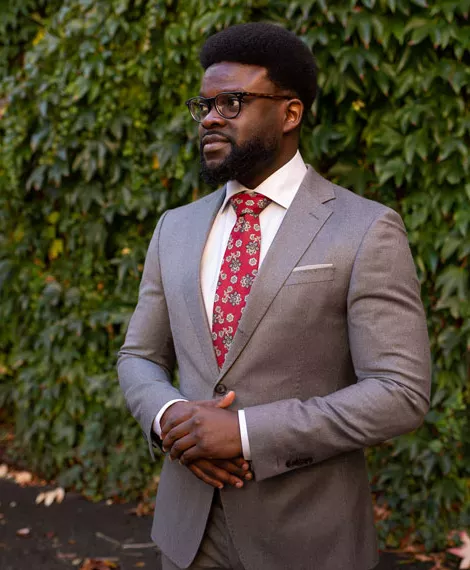 Soft grey goes a long way in the suit world, stretching the seasons.
First choose a beautiful suit like this from German maker Joop

$1095

.
Wear it over an impeccably crisp Eton patterned white shirt

$275

Add a bold print tie by Mirto of Spain

$95
Look 5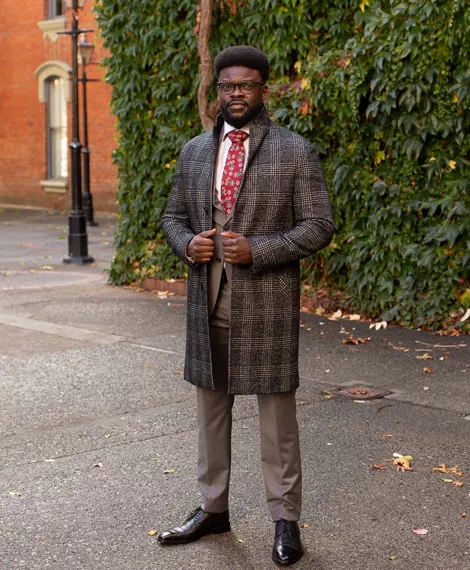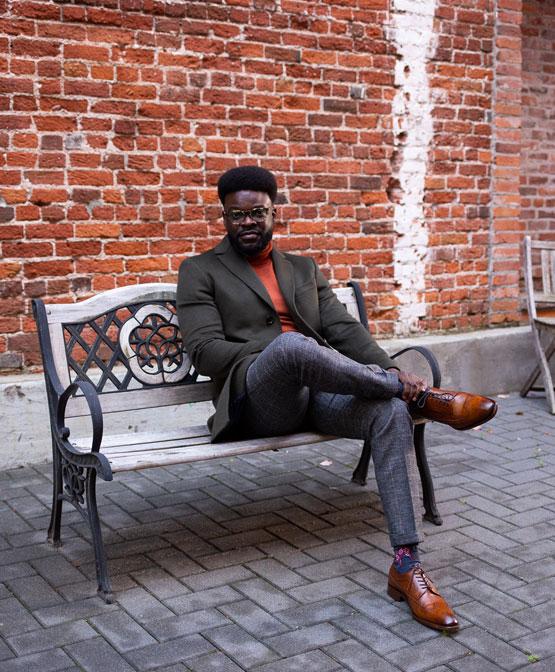 The classic turtleneck is back
This fun turtleneck by Strellson is available in other colours if orange isn't your go to

$175

Pair it with patterned pants, also by Strellson

$255

Wear it under a brilliant forest green wool overcoat by Sand

$795

With classic wingtips shoes by Johnston & Murphy

$375
Look 6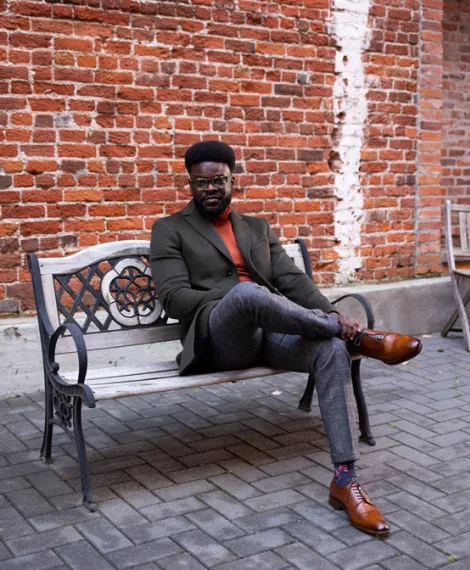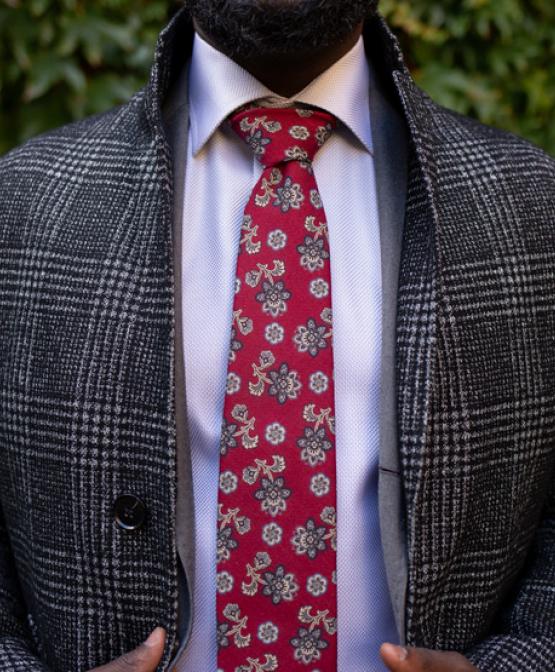 In outerwear patterns are in
You can't go wrong with this fantastic all wool retro check overcoat by Sand from Denmark

$725
Look 7