Outlooks is always happy to add beautiful Italian brands. Ferrante makes striking knitwear, polos and lightweight sweaters. Enjoy this season's styles and look forward to their sweaters for Fall/Winter.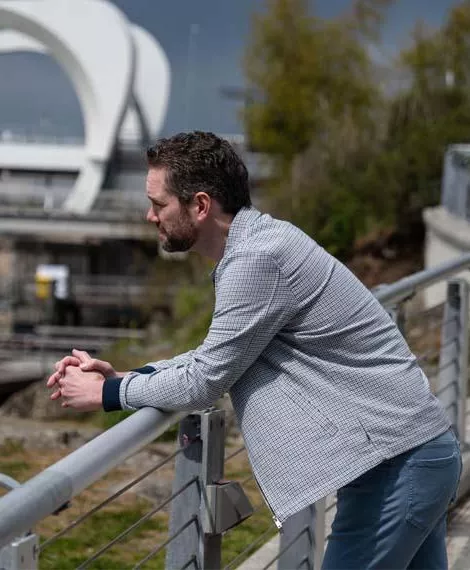 A man can sport another black jacket but this wearing this houndstooth bomber will show your bolder style. Available in two colour ways by Matinique.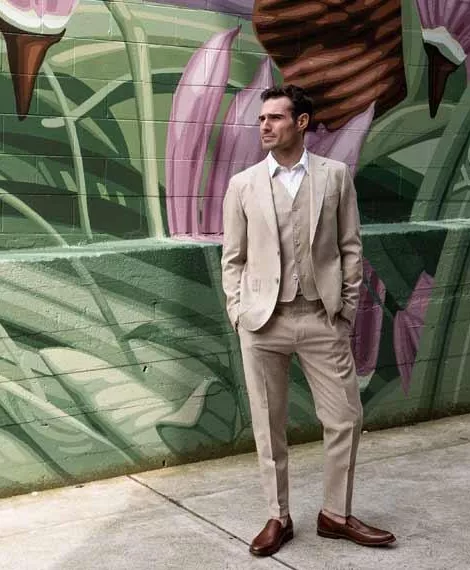 Rival the look of the most stylish Italian guest in this three-piece linen suit by Strellson paired with a plain white linen shirt. La Dolce Vita!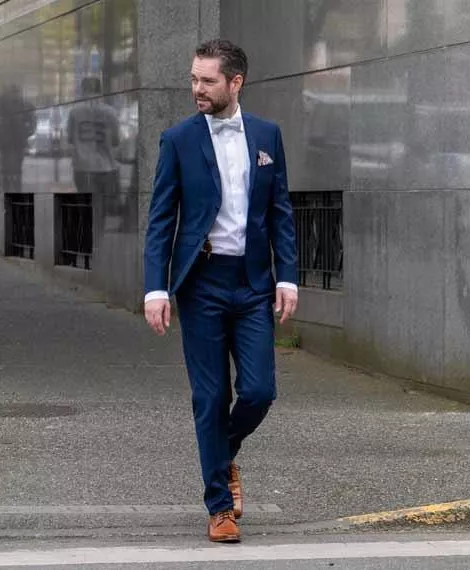 Groom or guest, look perfect for either role in a midnight blue suit jazzed up with bow tie, suspenders and a pocket square by Vancouver's Cursor&Thread. Then dial it back and head to the office or any other event in the same fantastic suit.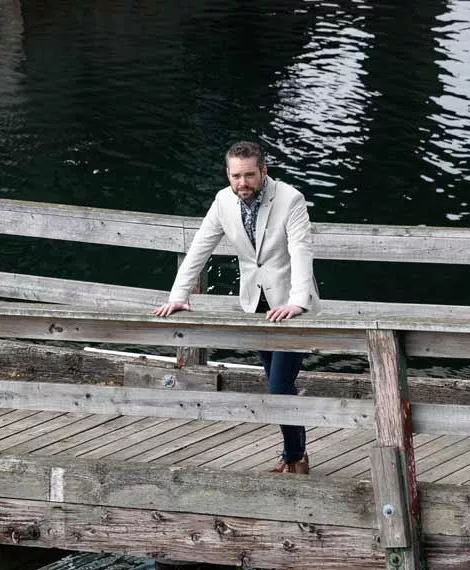 Expand the seasons and stay comfortable in this beige stretch sport coat by Blue Industry. Also available in light grey and navy. Great for showing off a fun summer shirt.
Ridiculously light and comfortable, Florsheim Heist sneakers are available in three colours; off white, grey and navy. They're washable.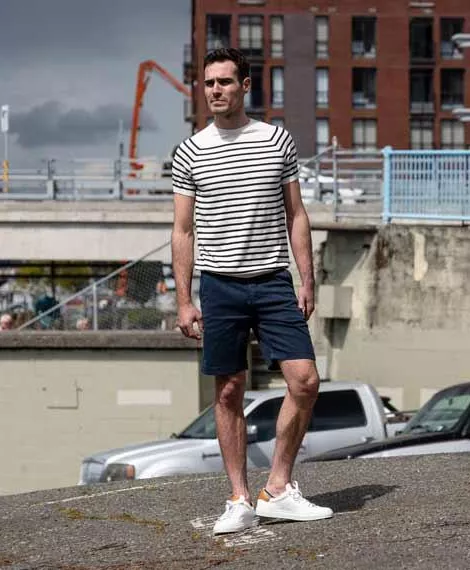 Blue and white, always the easiest summer combo, perfectly matched with Italian-made, all leather sneakers by Goodman.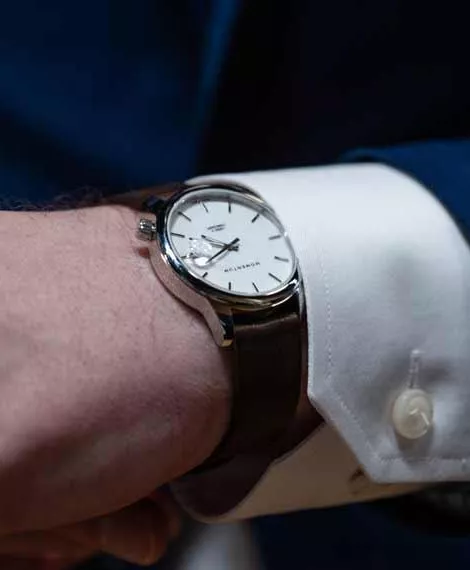 The only accessory men really need; beautiful, clean classic timepieces by one of the watch industry's best keep secrets, Momentum from Vancouver, absolutely excellent, reasonably priced watches available in many different styles.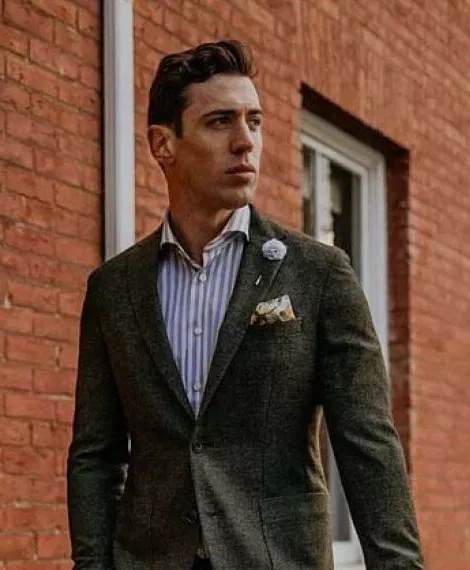 Nobody does lightweight relaxed fits like the Italian designers. Step out in Pal Zileri's Effortless blazer. It feels like air while taking any look up a notch.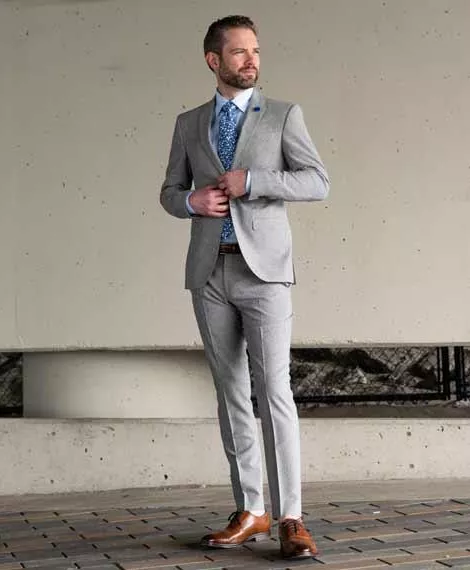 A suit for all seasons. This textured beauty by Joop will make you want to wear suits again. The floral tie adds a little summer to the look.